WHAT'S NEW?
2023
Many exciting projects have taken flight with more on the runway ready to launch. First item is that I have 3 new Northwest Dreamscape prints to offer on my Shopify store GO TO THE BRUCE ZICK ART STORE

Literally years in the making, I'm proud to announce that this August, Monkey King: The First Superhero will be released in China. I am the production designer on this CG animated movie and I'm so excited to see it come out. It is a collaboration of eastern and western artists and it really looks incredible. It will later be released in other countries around the world.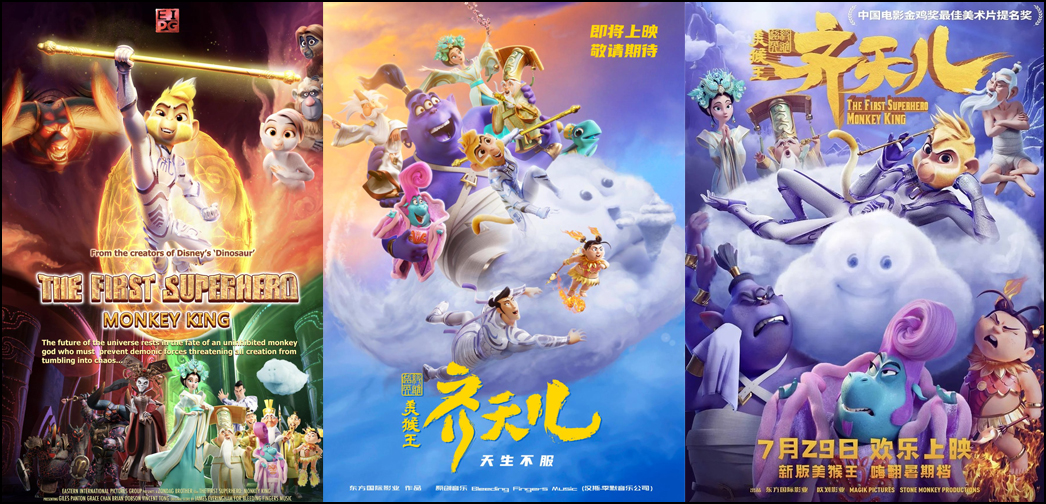 Cinema Fantasma, the superstar Mexico City stop motion animation studio, is releasing an HBO Latin special, Frankelda: Prince of Spooks. I am the production designer on this very special film which just might be destined for greatness.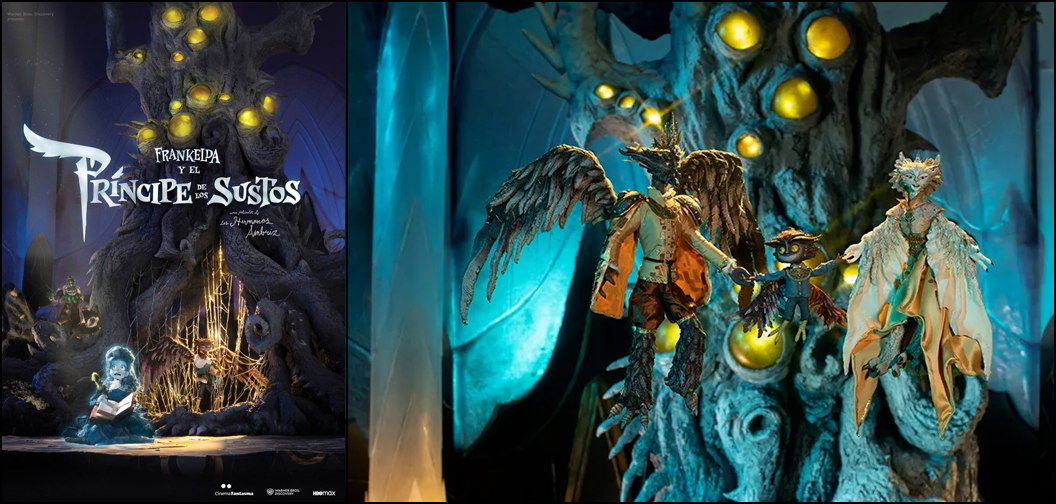 My newly designed NFT collection Cryptonauts, brought to you from the good folks at Mandala Metaverse, is now for sale. Big news will soon come out about this collection and its ties to Sophiaverse, so stay tuned for more announcements.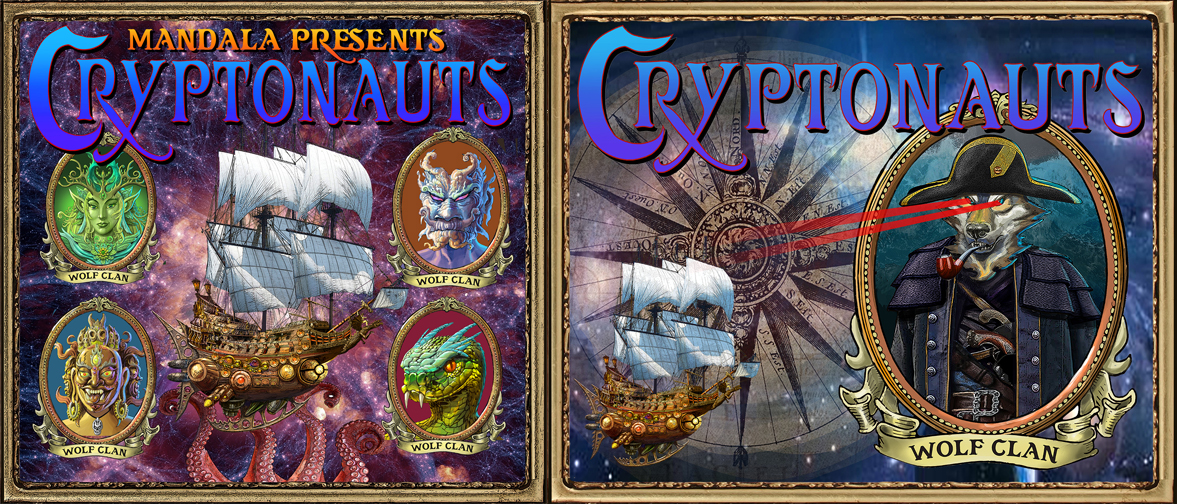 b

December 2022

Here's a recap of 2022 recent events. The Big News is that I now have a Shopify online store set up to sell my new art prints, original art and all my books created over the years: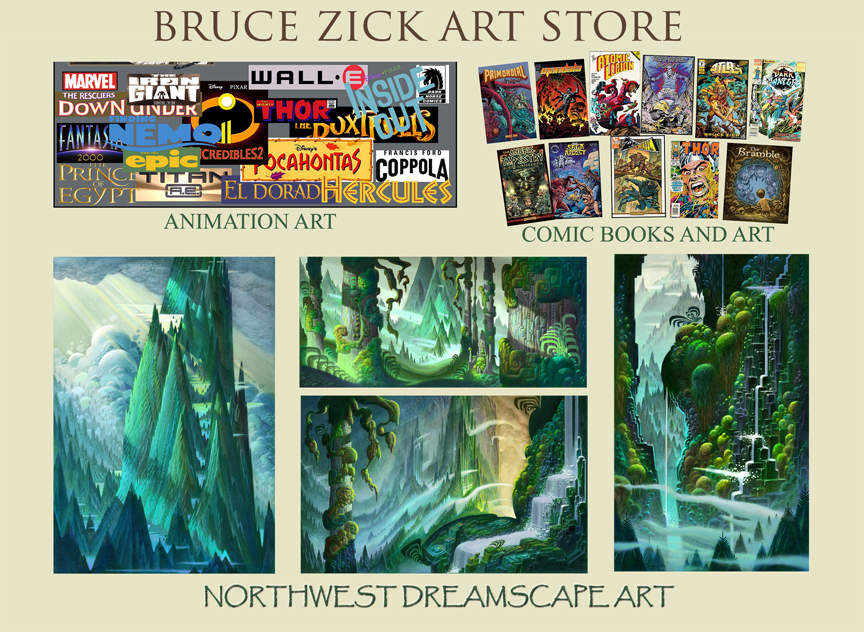 GO TO THE BRUCE ZICK ART STORE


I've been working with an amazing MetaVerse company creating a new NFT collection. It's an ambitious project that will premiere in 2023!

Earlier this year I had the great pleasure of designing sets for Rainshine Animation Studio for their new feature: Young Captain Nemo. It will likely be out in 2024.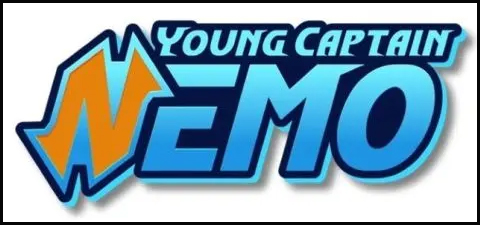 Just in the last weeek I received word that Primordial has sold out. That means that there will be a second printing and hopefully a new graphic novel continuing the storyline will start production soon.


Lastly, I've continued work on Frankelda, a stop motion feature by Cinema Fantasma, the wizards of animation. It will be out in 2023 and I'm really excited about it.
2022!!
Welcome back. Been many exciting things since last year's posting. First of all, my new Dark Horse graphic novel, PRIMORDIAL, came out last September. Also had a nice stint as concept artist for Spire Animation. Can't show anything until the movie comes out, sorry to say.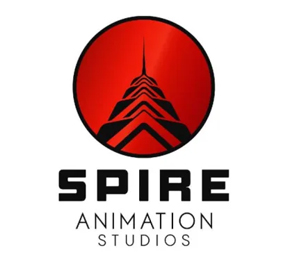 Primordial has been years in the making and is a story I'm very proud of. I've relied more on the art and less on text and I think this is my best book ever.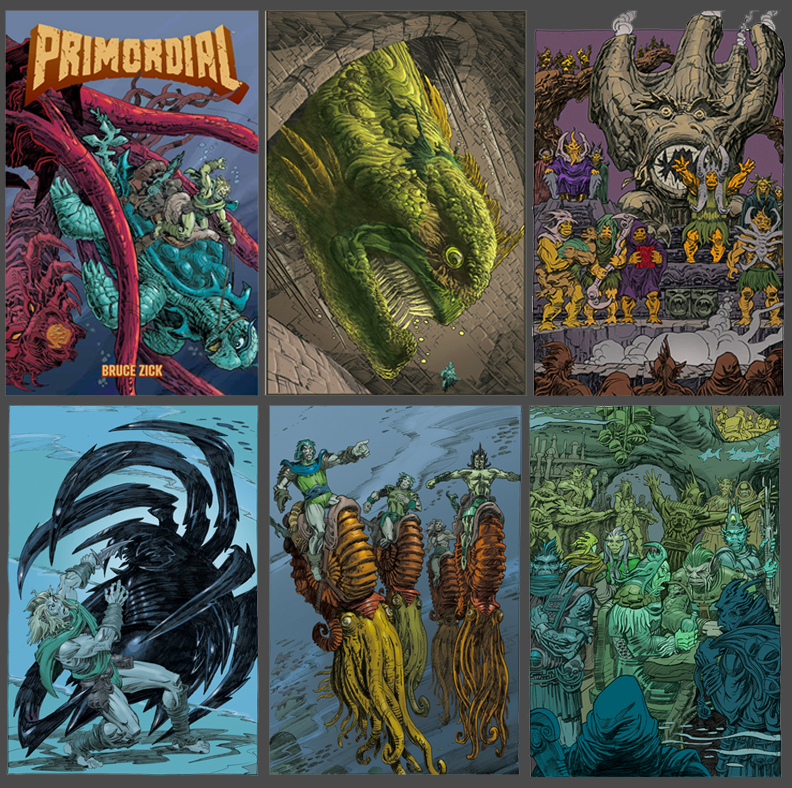 Also creating color paintings of a landscape art series first produced years ago. But now it's in ever-loving living color!!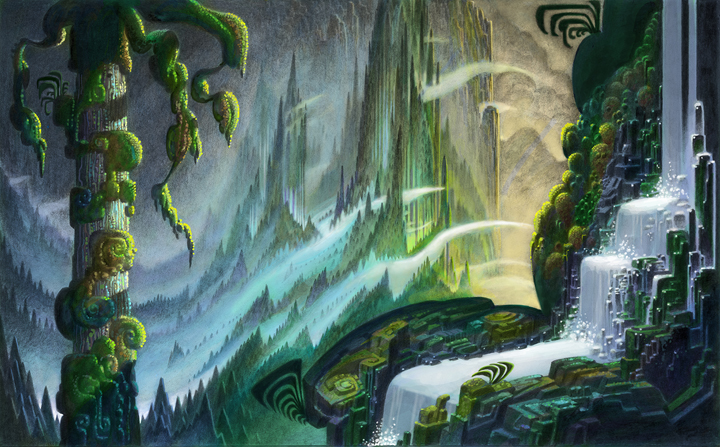 I have the great pleasure of creating much new design work for the amazing stop motion studio, Cinema Fantasma. Below are just a few of the recent new images.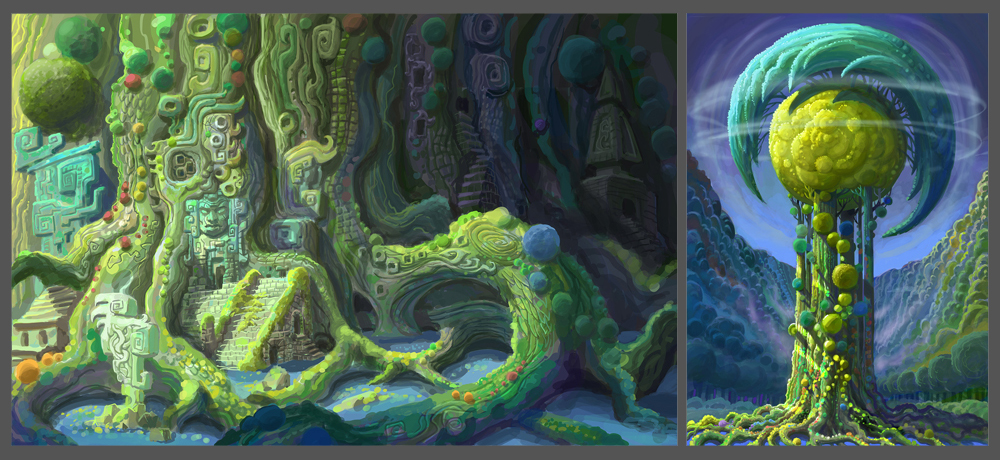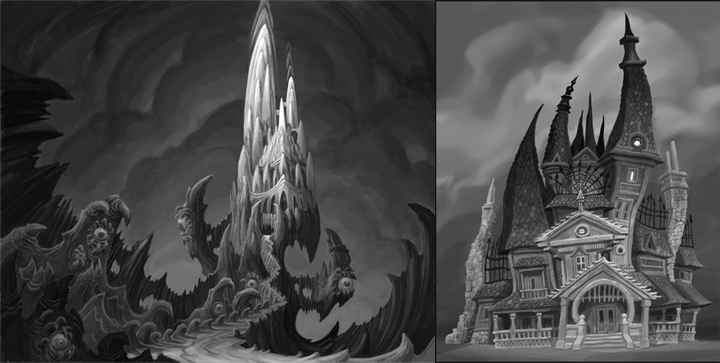 And, finally, I'm 80 pages into the production of the next Zone Continuum book project, hopefully it will be out in 2023.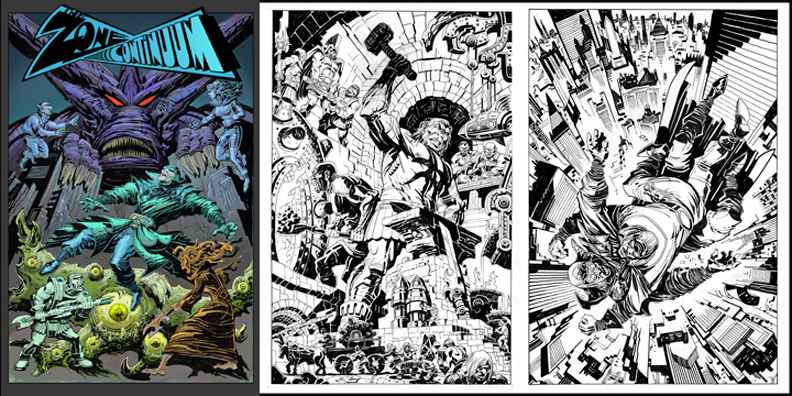 2021!!
So far so good. Very exciting things be a'happenin'. New books coming out and working on animated movies, I gotta be happy about that.
Since the first printing had sold out, The Atomic Legion second printing came out in January. It's a smaller and cheaper format and looks really great
This September, my next Dark Horse book, Primordial, comes out. I truly believe this is the best work I've done and I can't wait to hear from folks about it.There is more artwork from the book if you scroll down this main page a bit.
This July, a Thor graphic novel just came out, collecting my works from issues 460-467. It's been many years since I did these books and I'm so proud of so much of it

YEARS IN THE MAKING--THE ONE, THE ONLY...
THE ATOMIC LEGION, from Dark Horse Comics!!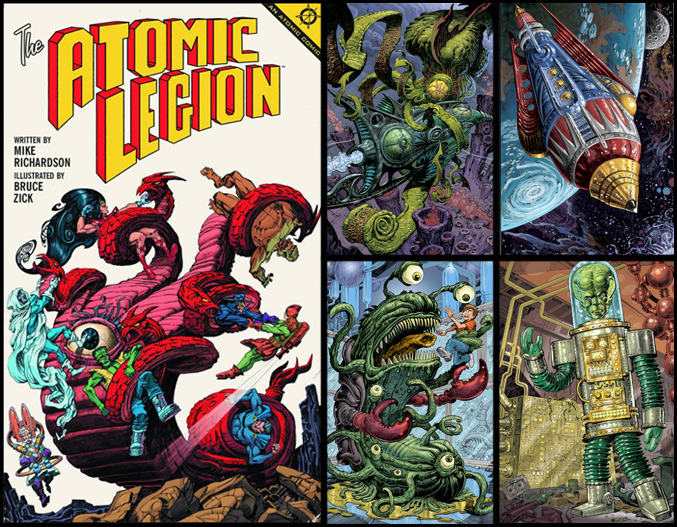 GO TO THE ATOMIC LEGION PAGE
I worked for Spire Animation Studios on a secret project, so I can't show any work from it, but just thought you'd like to know.
I'm continuing to work for a studio in Mexico, Cinema Fantasma, and I'm really loving creating more finished color work than normal.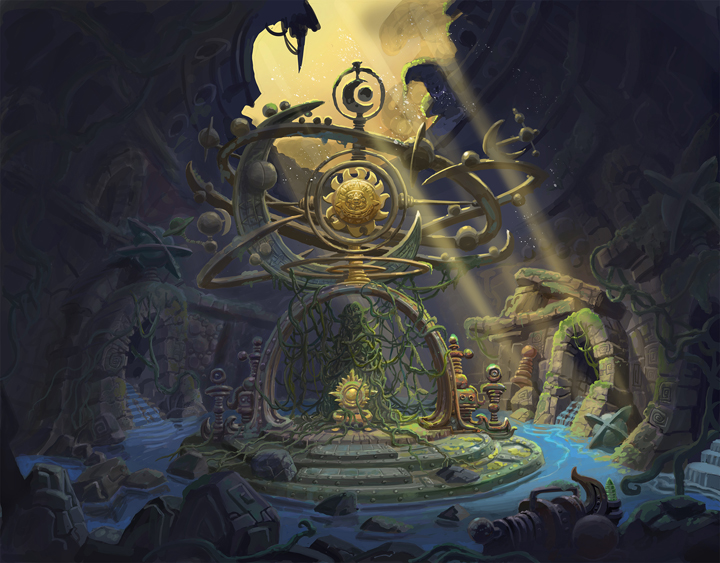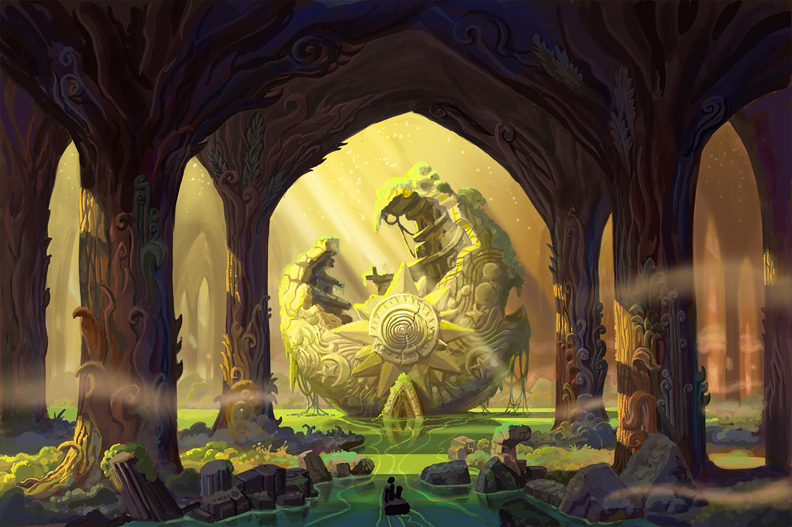 2020!!
I wrapped up production as Production Designer on Monta and the Moon, a feature film for Vietnam. Still working on 2 movie production for Mexico, also as Production Designer: The Ballad of the Phoenix and Creatures from the New World. This year also saw the final scheduling of two Dark Horse graphic novels. The first is a new printing of The Atomic Legion in a softbound format for a $19.95 price, coming out in January 2021. Also in 2021 is a Grpahic novel of mine called "Primordial". Details to follow soon.

MONTA AND THE MOON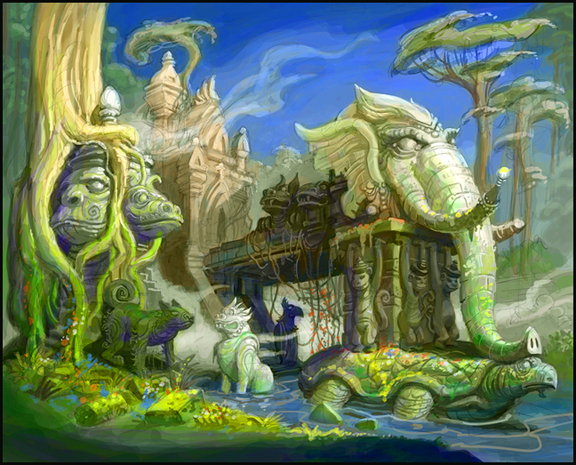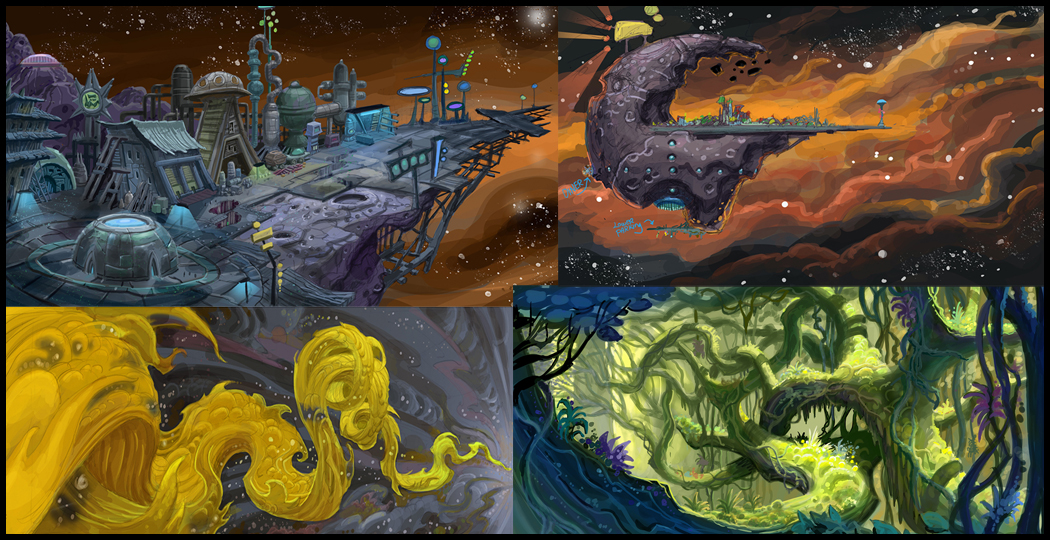 BALLAD OF THE PHOENIX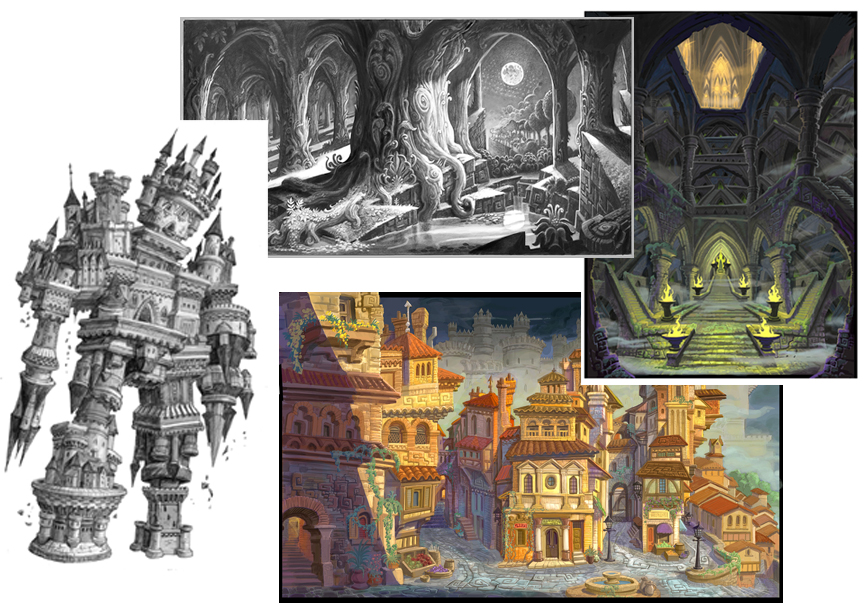 CREATURES FROM THE NEW WORLD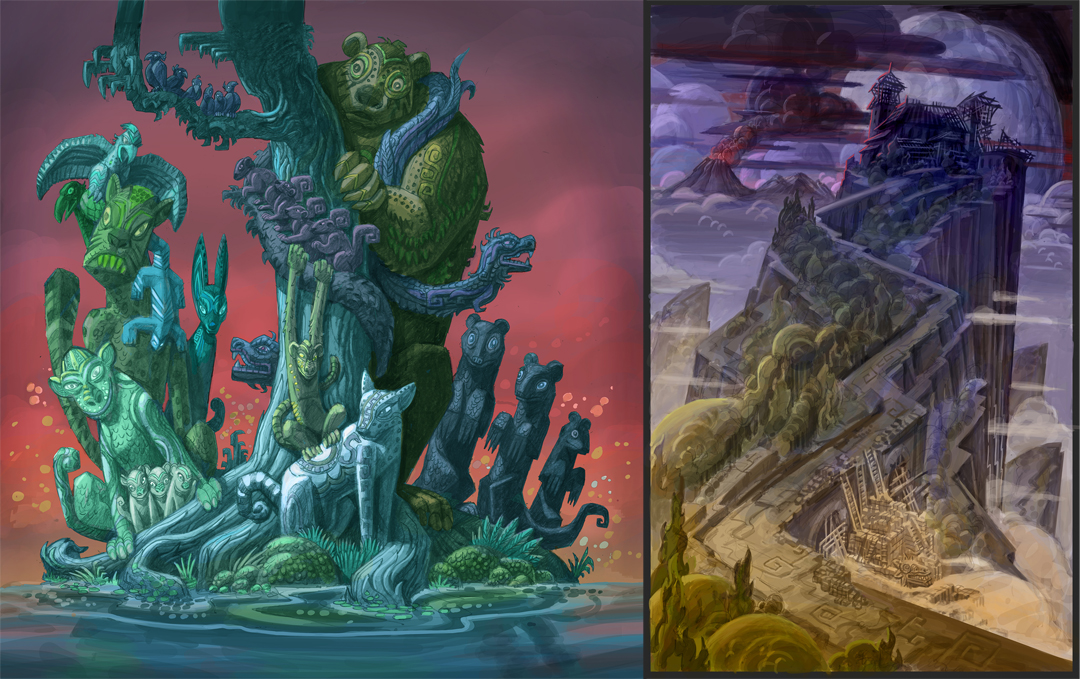 2019!!
I've finished an 18 month project as Production Designer for "The First Superhero--Monkey King", from the American/Chinese studio EIPG. It will premiere February 2020. I can't show any artwork yet. I am currently designing an amazing Mexican stop motion animated movie titled: "The Balad of the Phoenix", from the magically talented studio, Cinema Fantasma. Below are a few images...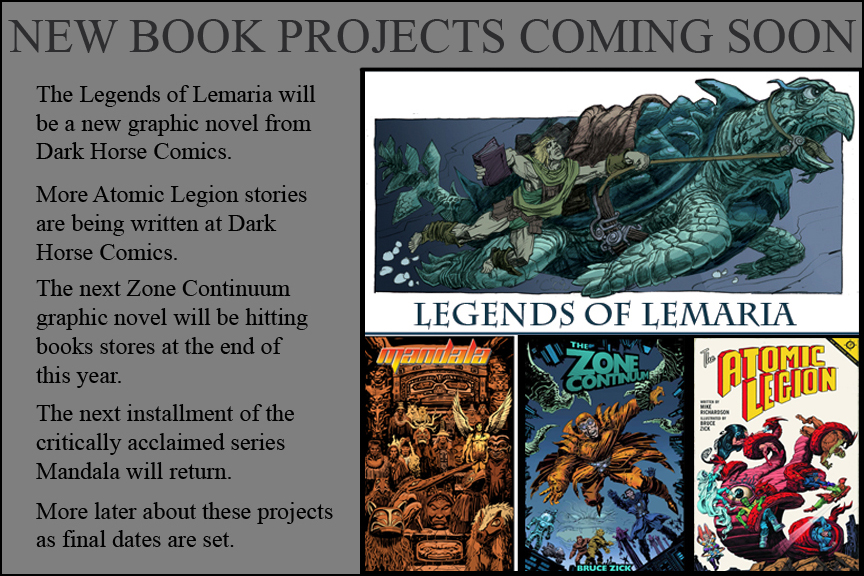 2018!!
I've had the privilege of working with the great animation director Rob Minkoff on Wolf Totem, as well as beginning a Chinese/American CGI movie, The First Superhero. I can now post my artwork for a little movie you might have heard of from--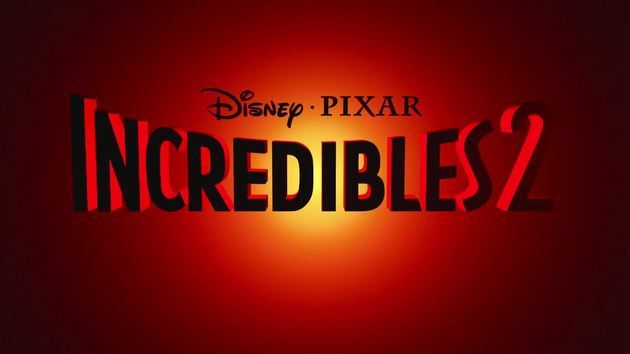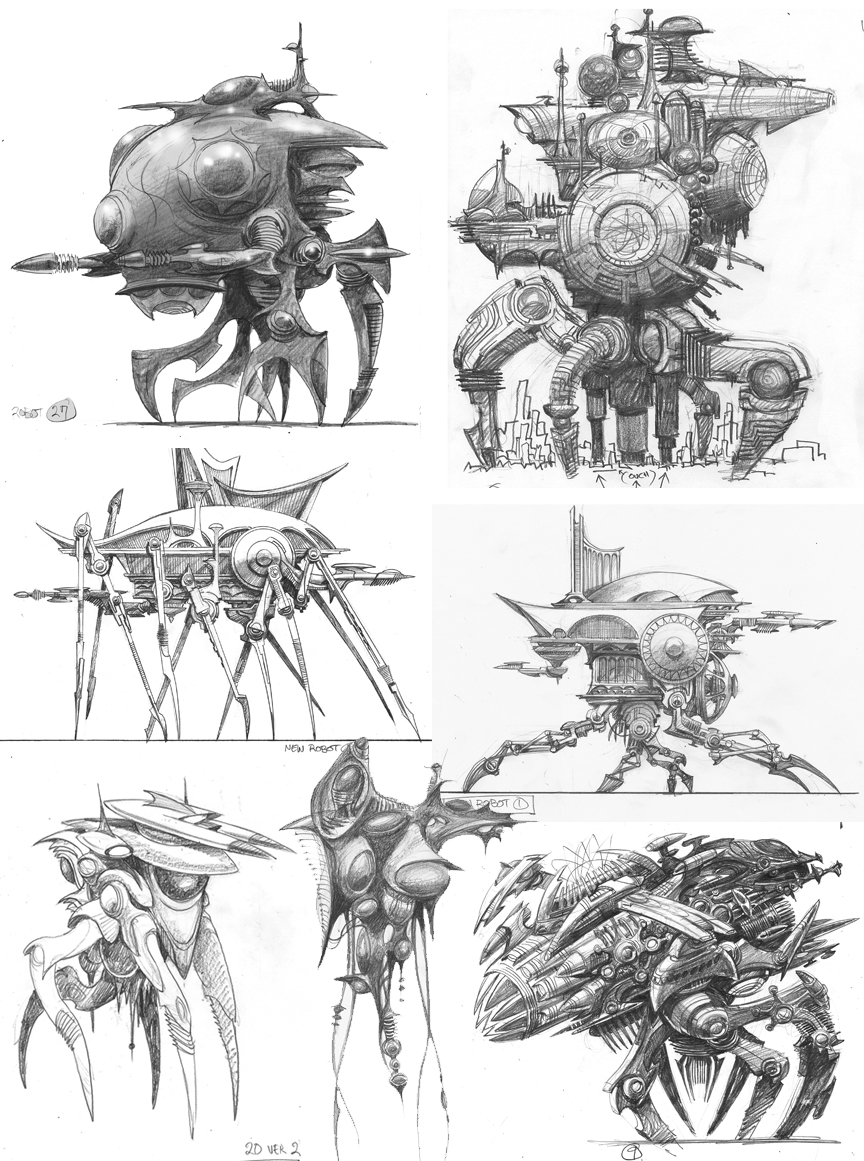 New section on FILM STORY ART!
Besides the intricate rendered art for film Visual Development that I do, I also get asked to come up with quick sketch Story Art ideas, which can range from loose storyboarding, to thumbnail sketching, to detailed written notes. Check it out.
GO TO STORY ART
I've been updating my Movie page with new artwork, just click on the Film Art link at the top left corner of this home page., or...
GO TO FILM ART
TERMINAL POINT IS OUT!!
January, 2017--The 1993 Dark Horse comic series has been remastered into a beautiful new graphic novel from Caliber Comics.
BUY TERMINAL POINT
THE ZONE CONTINUUM LEGACY SPECIAL EDITION IS OUT!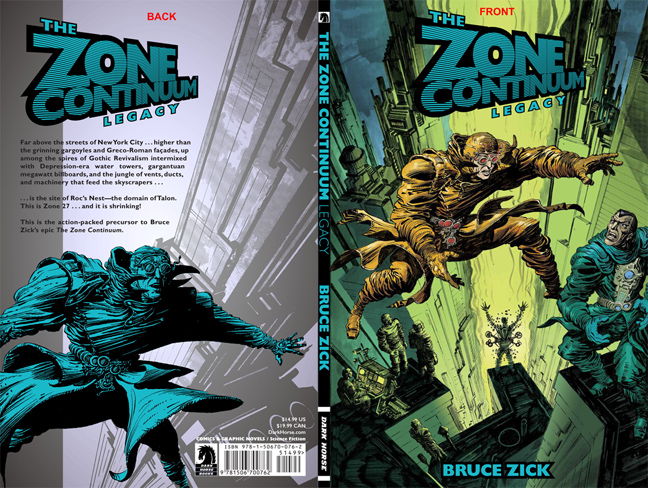 Following the release in March 2016 of all new all color adventures of The Zone Continuum, Dark Horse Comics has remastered the original 4 black and white Zone Continuum books from 1992-94 and put together a beautiful new graphic novel that is now out in bookstores everywhere. You've never seen the Zones like this, with deep rich blacks and sparkling bright whites, and that amazing marvel of the 20th Century--Duo-Shade.



GO TO THE ZONE CONTINUUM PAGE FOR THE FULL SKINNY!




See the new Zone Galleries at our Zone Continuum Page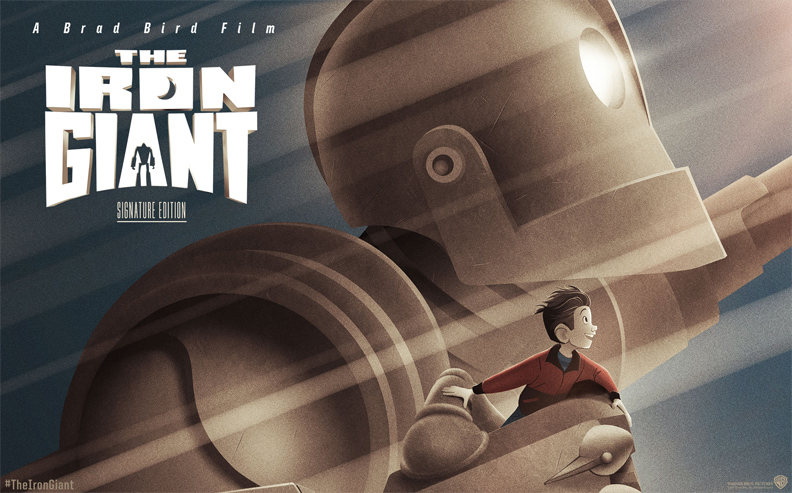 It was a great honor to do the background layouts for the new Signature Edition of The Iron Giant, coming out September 30. Artwork will posted on this site after the premiere.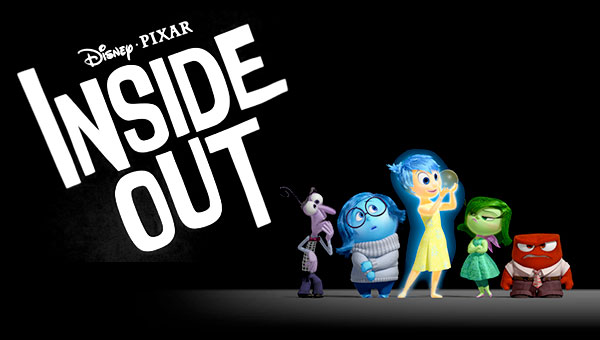 One of the hardest jobs I've ever had was coming up with ideas for the inner workings of the mind. What does a memory capsule look like? How are they created, cataloged, stored, and then retrieved? What happens to old, decaying memories that become lost forever? This was the assignment. It was truly great fun exploring an entire realm of ideas to create a fantasy world inside the brain.
GO TO INSIDE OUT
I had the great pleasure of being Production Designer for Portland's great commercial studio, House Special, on this Haagen-Dazs tv spot. They did such a fantastic job building a miniature world--it's really magical how they do it. The spot was directed by the killer talent, Mark Gustavson.
.
The Premiere of MANDALA--
The Gigantic 250 page graphic novel from Dark Horse Comics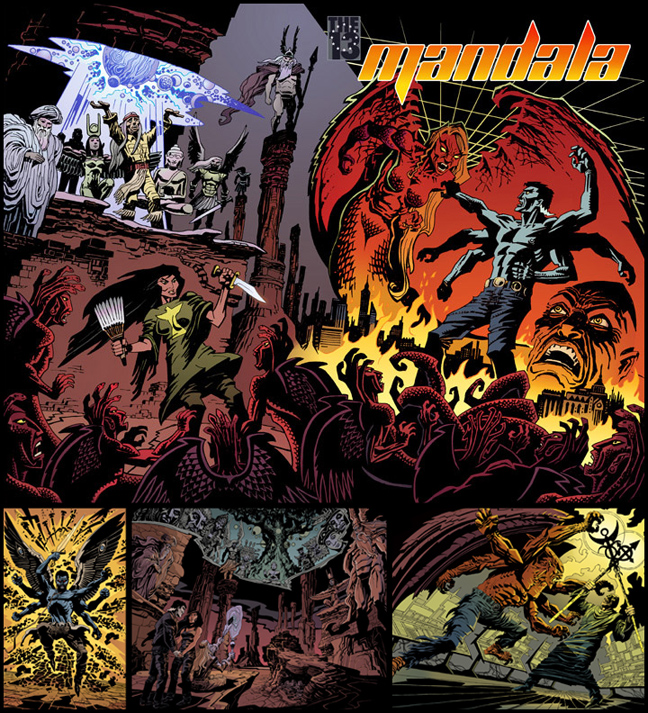 GO TO THE MANDALA PAGE
THE BRAMBLE
The Bramble, illustrated by Bruce Zick and written by Lee Nordling, is now at your local bookstores or available at Amazon. Here's a brief description: In this beautifully illustrated and mostly wordless book, Cameron isn't small, but he's not exactly big. He's not slow, but he's also not quick. He wants friends, but it never quite seems to work out. And in a game of tag, he's going to end up "it." Or at least that's how things are on this side of the Bramble. On the other side, it's a different story. On the other side of the Bramble, something extraordinary can happen, something that changes everything.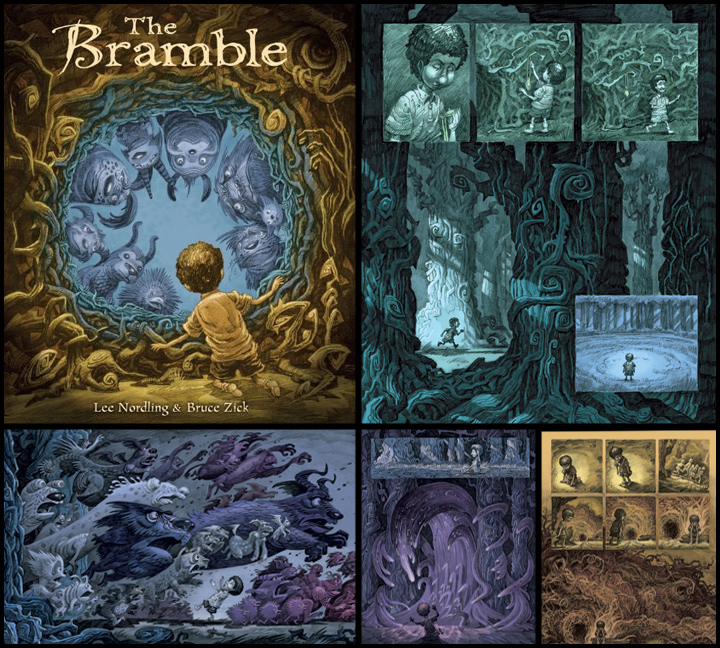 GO TO THE BRAMBLE PAGE
Coming Soon: THE ARTWORK OF FROZEN
For the first time, we are offering limited edition fine art prints for sale at our new fine art website:
GO TO THE NORTHWEST LANDSCAPE ART PAGE
A secret Pigdog Productions special project we can't tell you any more about.
Click on images to see larger versions.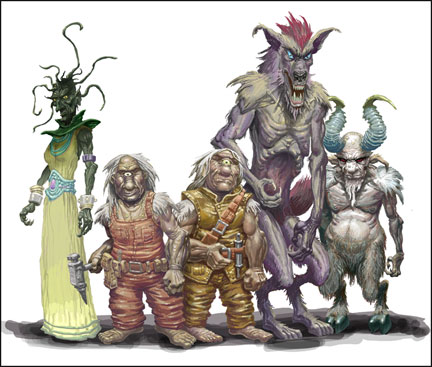 THE ANUBIS TAPESTRY!


Pigdog Productions, in partnership with Komikwerks, has published a new illustrated novel called "The Anubis Tapestry", written and illustrated by Bruce Zick. It's on the shelves of most bookstores, or it can be ordered online.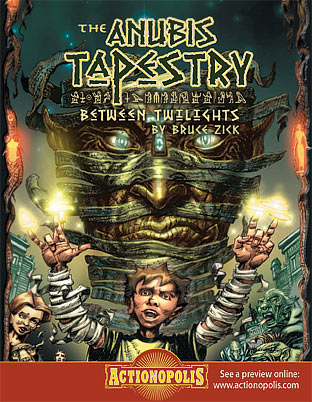 Intrigued? The story deals with a young lad who must become a mummy in order to rescue his father from the ancient Underworld. Along the way, we get involved with Mythxx creatures, a rivalry as old as time, horrific Goth-Beasts, and thirty Monsters guarding the thirty Portals of the domain of the dead, leading us to the Chamber of Anubis.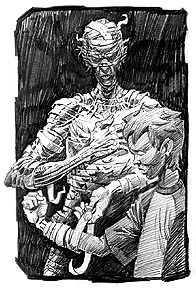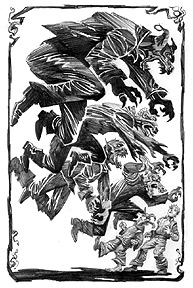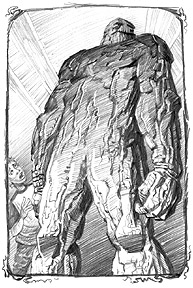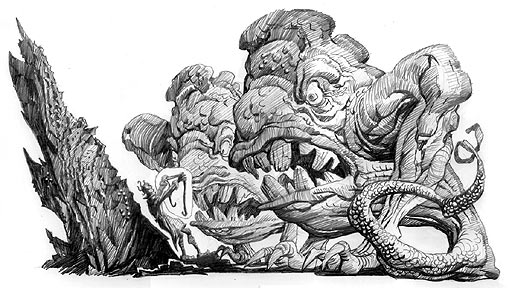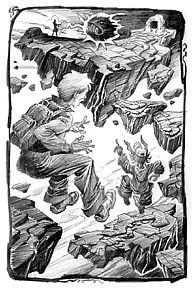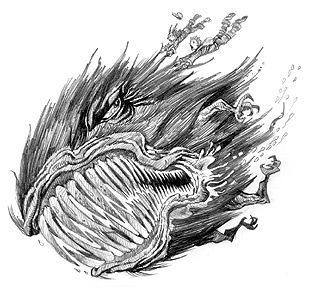 You can go to the Anubis Tapestry website to read about the book and also read a sample chapter. We recommend you also go to ACTIONOPOLIS, the home page for this and the other great books being published in this exciting new line of Action Books. Tell your friends, tell your significant others, even tell your analysts and physical therapists and acupuncturists. Don't let this just be our little secret!