WELCOME TO THE HOME PAGE OF BRUCE ZICK
WHAT'S NEW?
2019!!
Well, 2018 flew by, just wasn't time for new posts. But now 2019 is starting to shape up quite nicely with a variety of film projects and new books coming out. First, I've been production designer for the last year on a new Chinese/American animated movie called: "The First Superhero--Monkey King". It will premiere this August. Also still production designer on an amazing Mexican stop motion animated movie titled: "The Balad of the Phoenix".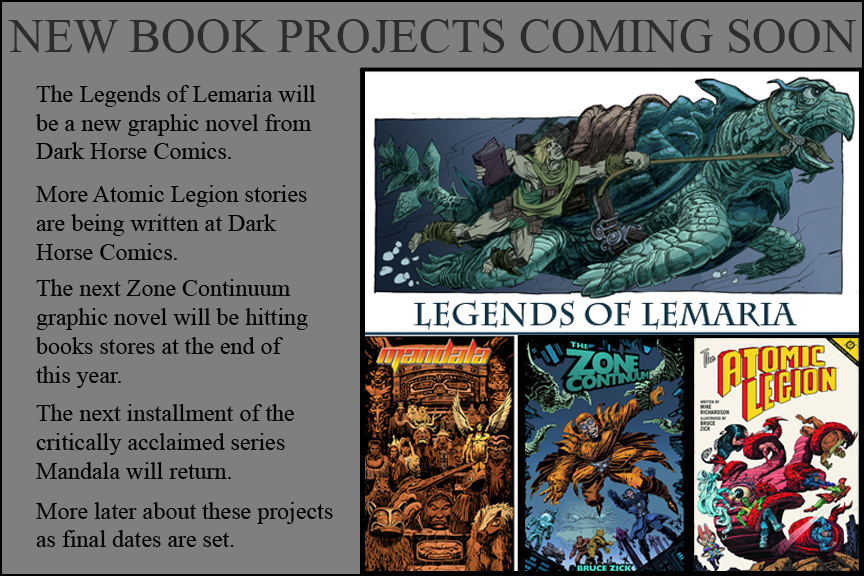 2018!!
So much has been happening that it's hard to keep the news updated. It's been a busy time working on films for Cinema Fantasma in Mexico, and projects here in the U.S. I've had the privilege of working with the great animation director Rob Minkoff, as well as designing commercials and moving my book projects along for later release in this new year. I'll soon post images from the next Zone Continuum graphic novel. Also, coming soon--my artwork will be posted here springtime on this upcoming fantastic movie you might have heard of--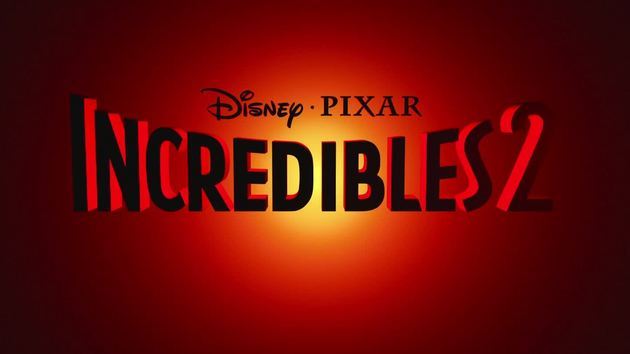 New section on FILM STORY ART!
Besides the intricate rendered art for film Visual Development that I do, I also get asked to come up with quick sketch Story Art ideas, which can range from loose storyboarding, to thumbnail sketching, to detailed written notes. Check it out.
GO TO STORY ART
I've been updating my Movie page with new artwork, just click on the Film Art link at the top left corner of this home page., or...
GO TO FILM ART
TERMINAL POINT IS OUT!!
January, 2017--The 1993 Dark Horse comic series has been remastered into a beautiful new graphic novel from Caliber Comics.
BUY TERMINAL POINT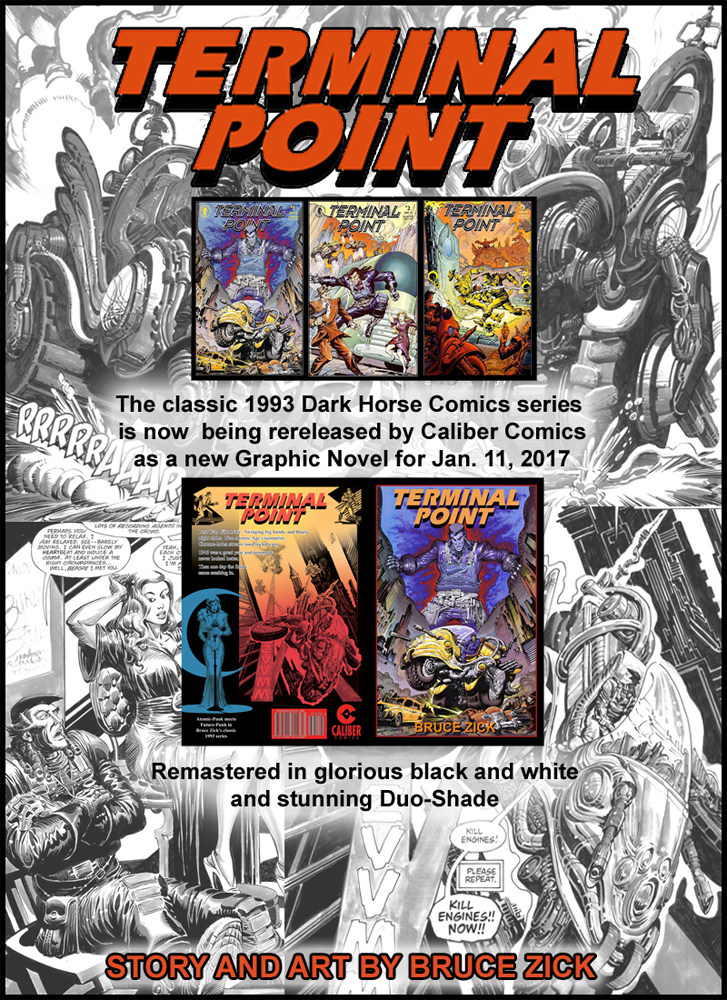 THE ZONE CONTINUUM LEGACY SPECIAL EDITION IS OUT!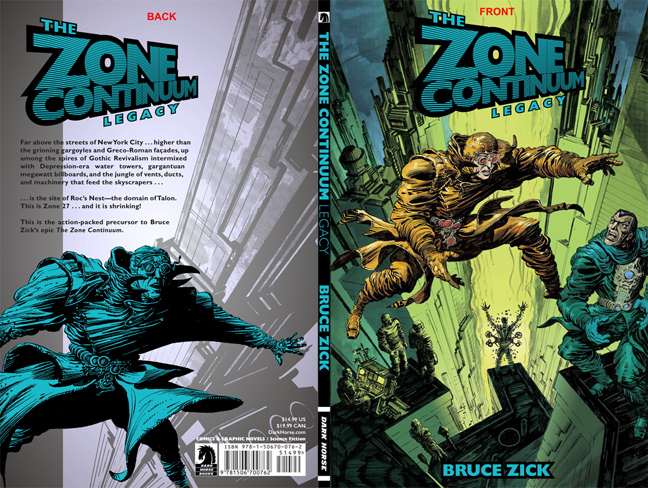 Following the release in March 2016 of all new all color adventures of The Zone Continuum, Dark Horse Comics has remastered the original 4 black and white Zone Continuum books from 1992-94 and put together a beautiful new graphic novel that is now out in bookstores everywhere. You've never seen the Zones like this, with deep rich blacks and sparkling bright whites, and that amazing marvel of the 20th Century--Duo-Shade.



GO TO THE ZONE CONTINUUM PAGE FOR THE FULL SKINNY!




See the new Zone Galleries at our Zone Continuum Page

Upcoming books from Pigdog Productions!
In the next year, we count 7 new stories that have either been written, illustrated, or both from the elves at Pigdog. The second volume of The Zone Continuum will be out in November from Dark Horse Comics. The great folks at Creative Talent Network will be publishing an exciting retrospective of The Art of Bruce Zick. Terminal Point will be reissued as a beautiful graphic novel. The Anubis Tapestry will be reissued and a sequel put in to works. New stories of Mandala will be in Dark Horse Presents, as will The Legends of Lemaria. Also, a new adventure of The Atomic Legion will be coming from Dark Horse.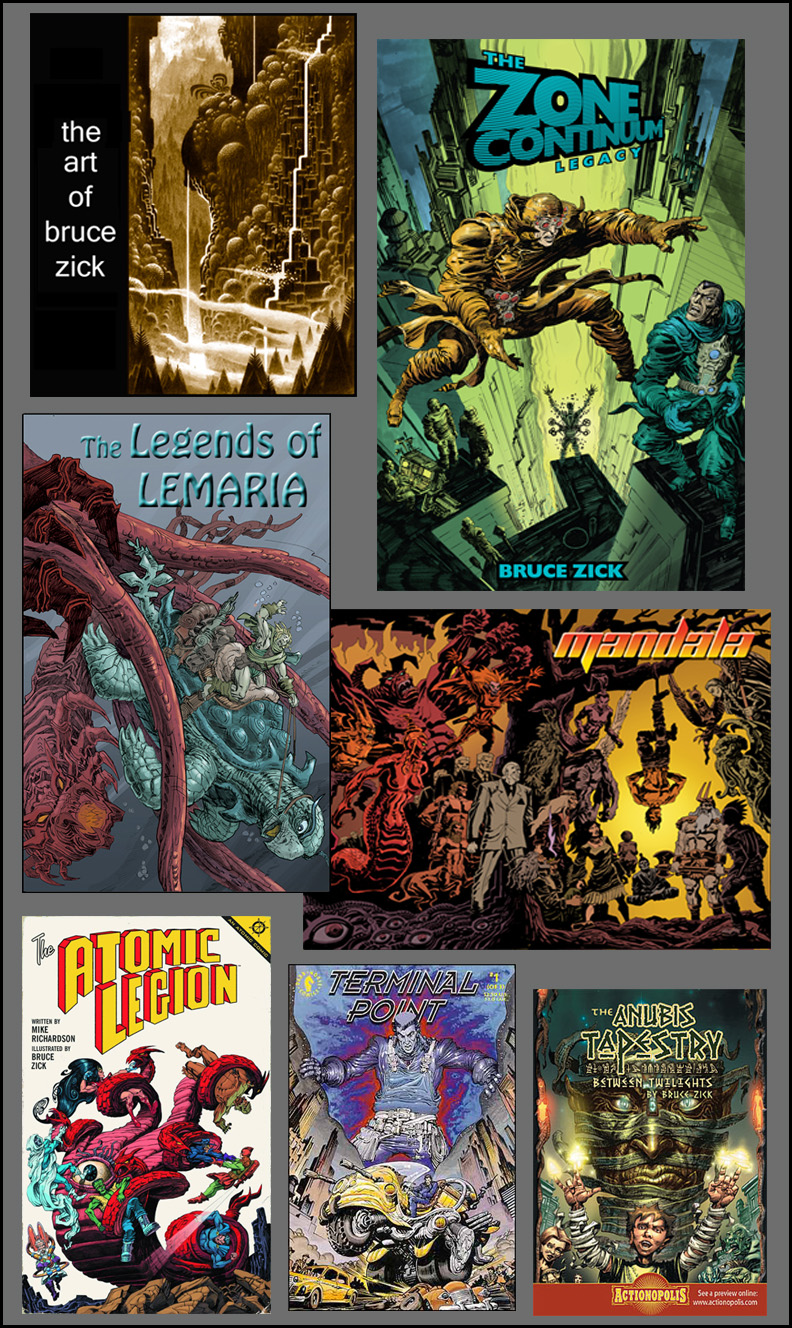 Take a sneak peak inside our central headquarters and meet some of the selfless workers who bring you such grand entertainment, and see our amazing Machines of Mystery!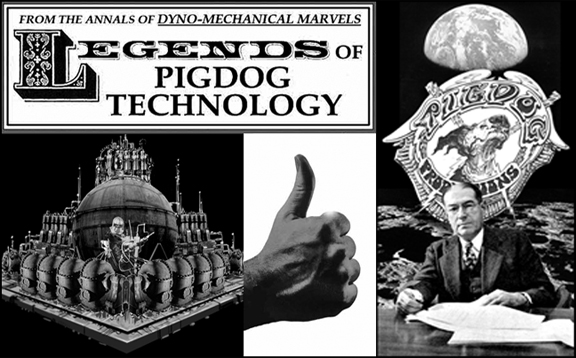 GO TO LEGENDS--CHAPTER 1

The next new project for Dark Horse Comics is the fantastic Legends of Lemaria, coming soon. It's epic, original, and fresh and will twist your head sideways. More about this project soon.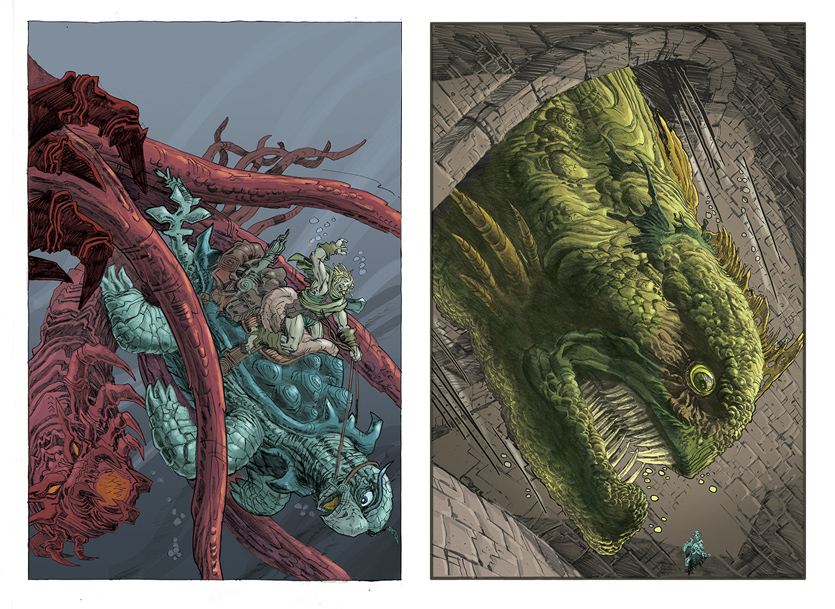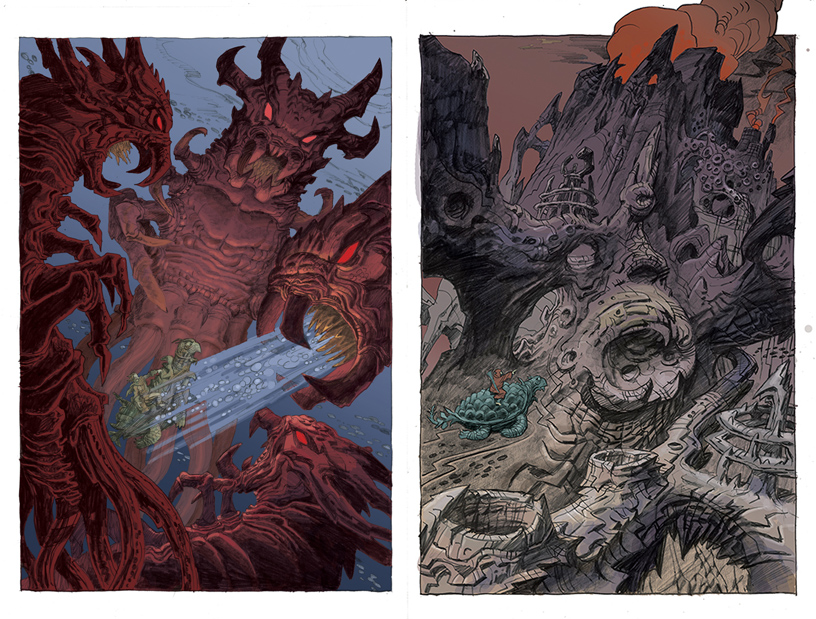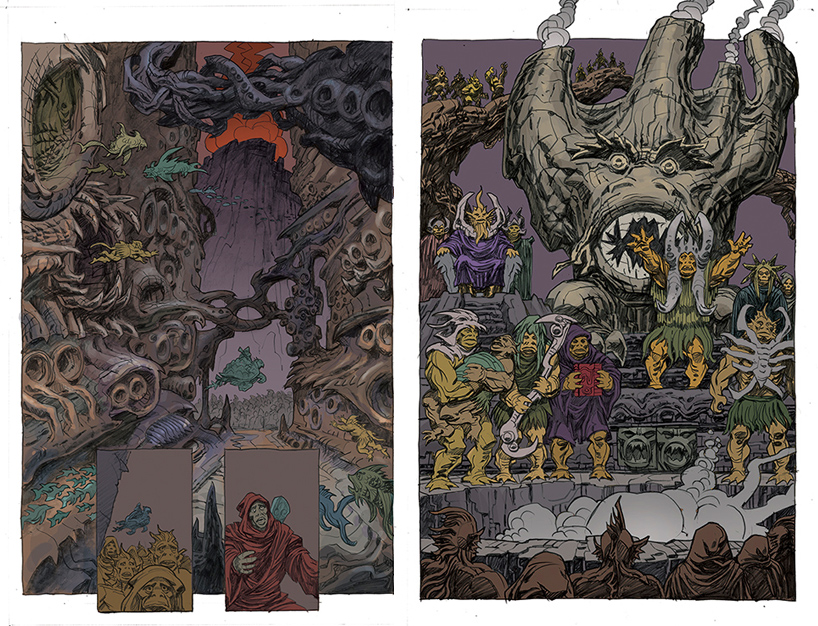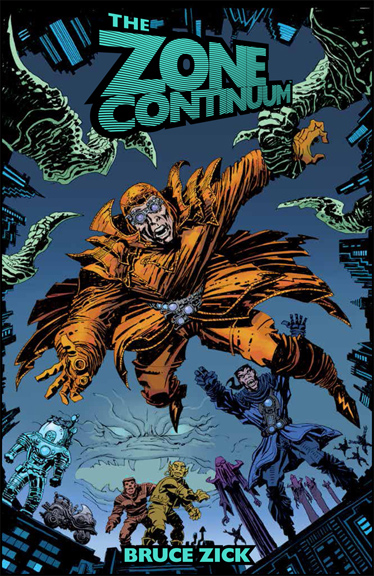 24 years in the making--It's the all new, all different, all color The Zone Continuum graphic novel from Dark Horse Comics, out in bookstores February 24, 2016! Call your local bookstore and make sure they have a copy for you. The book contains four new chapters, each 24 pages, plus special backup features like a Zone Glossary and Sketchbook section. Tell your friends, tell your enemies, tell a phone, and then tell us how your like it!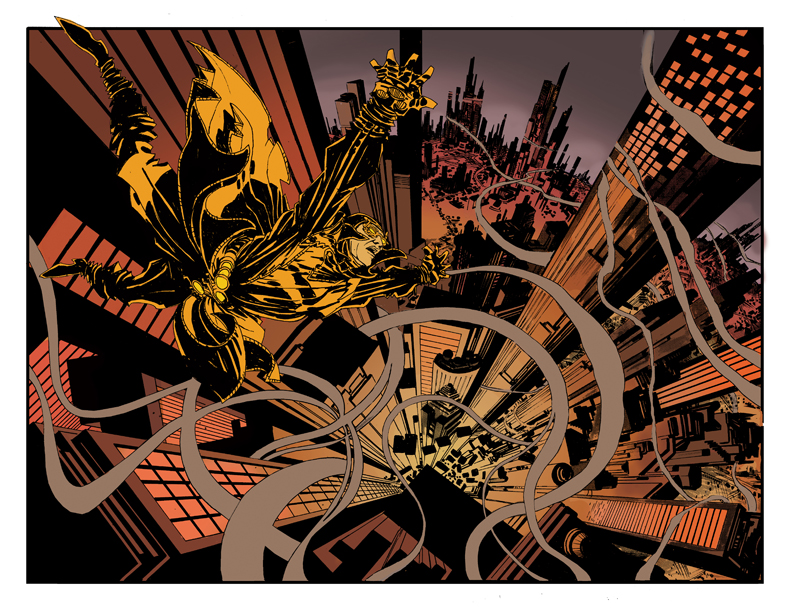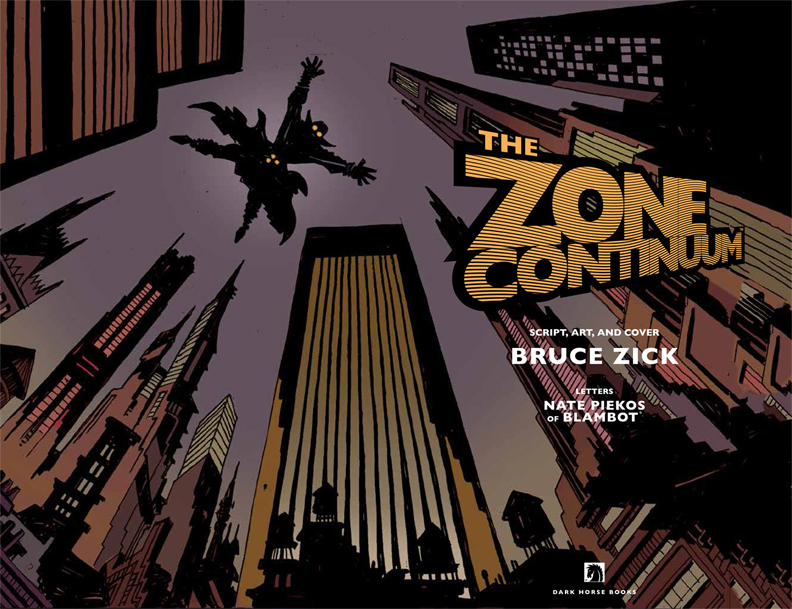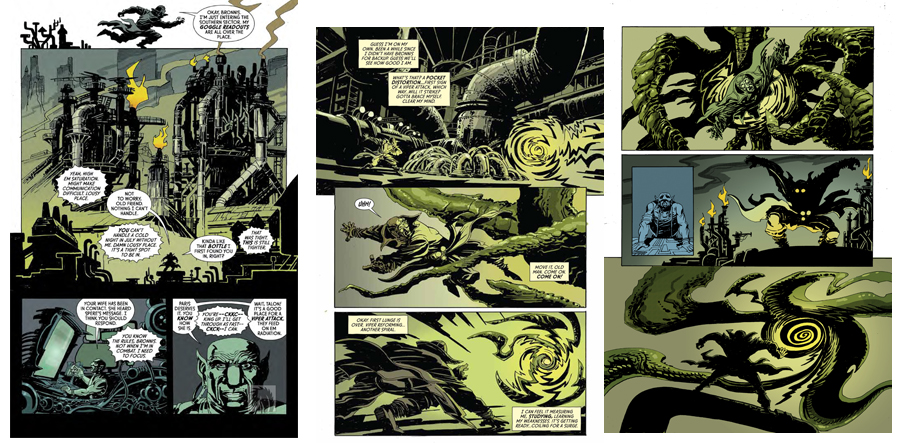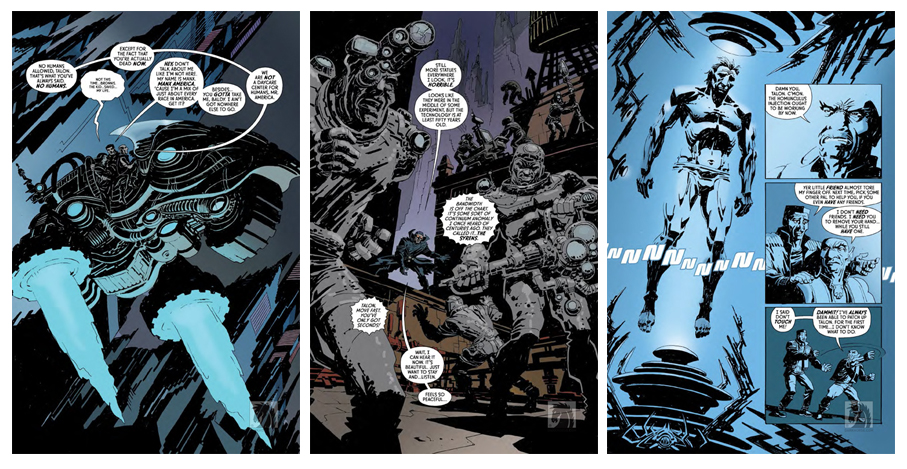 THE COMIC BOOK ALLSTAR HALL OF FAME

Who were the noble artists that inspired us as to pick up the pencil and explore the boundaries of imagination? We proudly and humbly present THE COMIC BOOK ALL-STAR HALL OF FAME. Here, in these hallowed halls, you will see the likes of Jack Kirby, Wally Wood, Jack Davis, Wayne Boring, Will Eisner, Milton Caniff, and Jim Steranko. Tread softly on these polished marble floors and stare in wonder at the likes of titans that will never again stride across our fruited plains. Oh, the grandeur and the glory!!!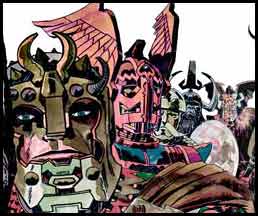 GO TO THE HALL OF FAME
Take another look inside our central headquarters and marvel at the wonders within. And, for the first time ever, the files have been opened concerning Pigdog Productions contribution to President Trumans's cold war technology race.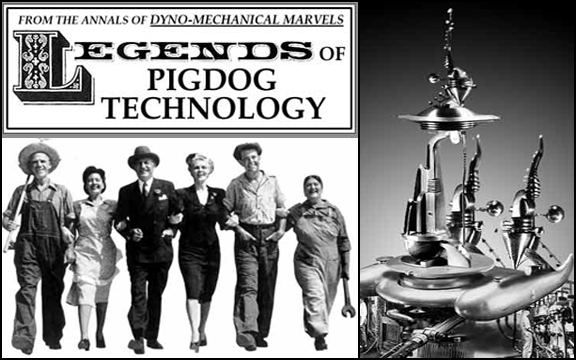 GO TO LEGENDS--CHAPTER 2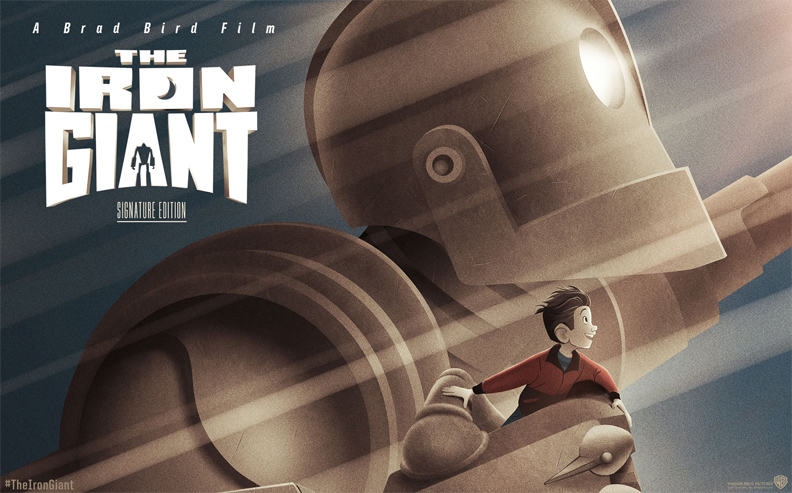 It was a great honor to do the background layouts for the new Signature Edition of The Iron Giant, coming out September 30. Artwork will posted on this site after the premiere.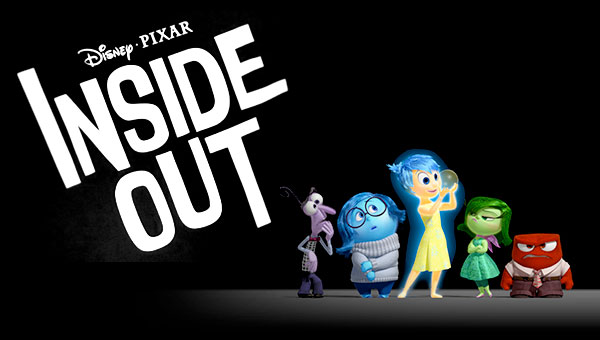 One of the hardest jobs I've ever had was coming up with ideas for the inner workings of the mind. What does a memory capsule look like? How are they created, cataloged, stored, and then retrieved? What happens to old, decaying memories that become lost forever? This was the assignment. It was truly great fun exploring an entire realm of ideas to create a fantasy world inside the brain.
GO TO INSIDE OUT
I had the great pleasure of being Production Designer for Portland's great commercial studio, House Special, on this Haagen-Dazs tv spot. They did such a fantastic job building a miniature world--it's really magical how they do it. The spot was directed by the killer talent, Mark Gustavson.
.
YEARS IN THE MAKING--THE ONE, THE ONLY...
THE ATOMIC LEGION, from Dark Horse Comics!!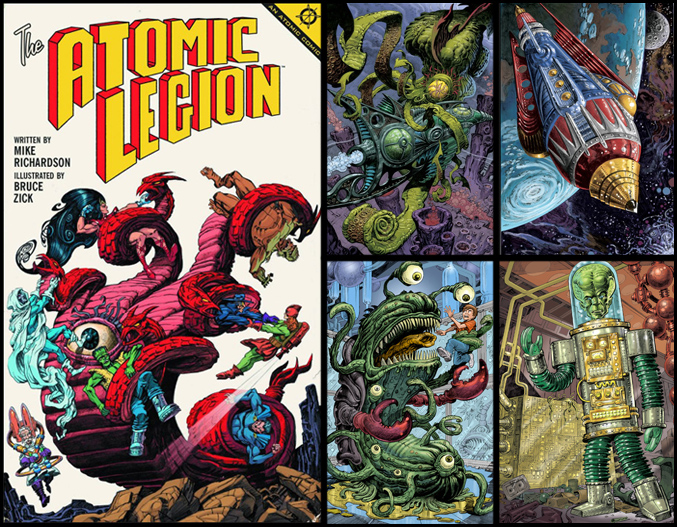 GO TO THE ATOMIC LEGION PAGE
The Premiere of MANDALA--
The Gigantic 250 page graphic novel from Dark Horse Comics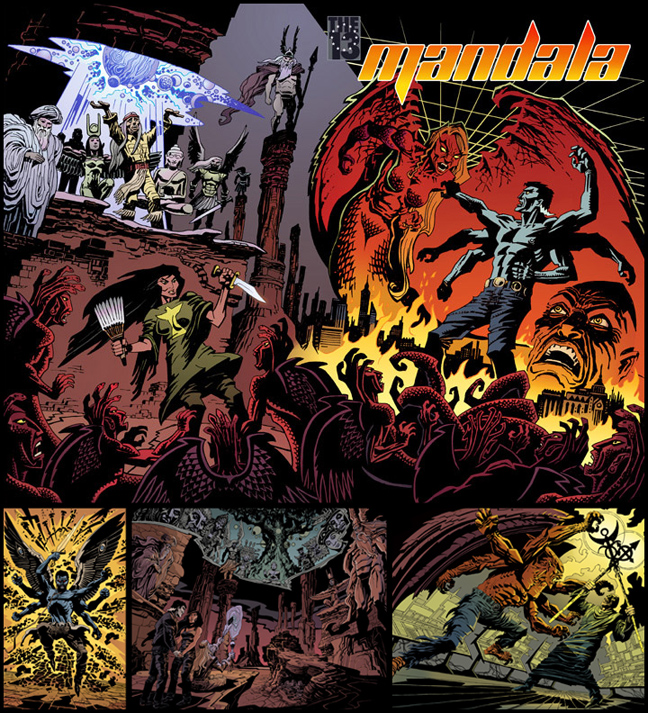 GO TO THE MANDALA PAGE
THE BRAMBLE
The Bramble, illustrated by Bruce Zick and written by Lee Nordling, is now at your local bookstores or available at Amazon. Here's a brief description: In this beautifully illustrated and mostly wordless book, Cameron isn't small, but he's not exactly big. He's not slow, but he's also not quick. He wants friends, but it never quite seems to work out. And in a game of tag, he's going to end up "it." Or at least that's how things are on this side of the Bramble. On the other side, it's a different story. On the other side of the Bramble, something extraordinary can happen, something that changes everything.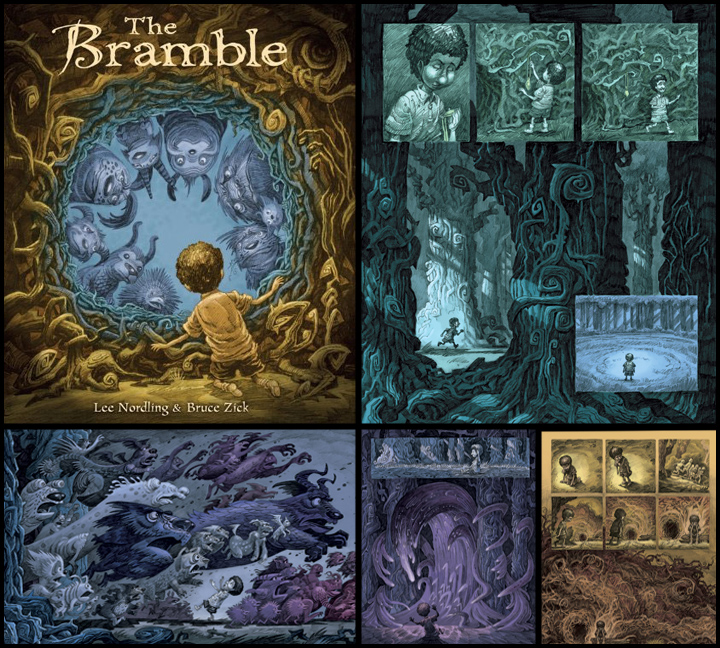 GO TO THE BRAMBLE PAGE
Coming Soon: THE ARTWORK OF FROZEN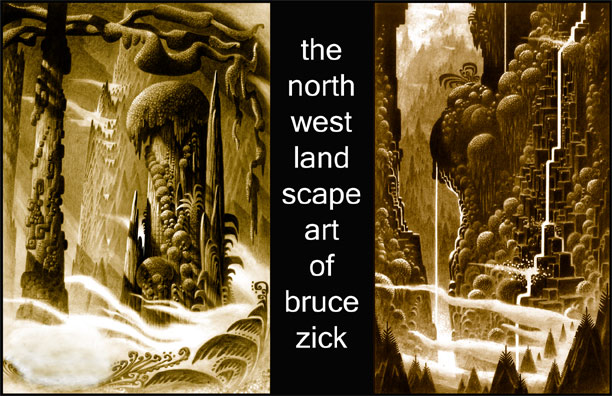 For the first time, we are offering limited edition fine art prints for sale at our new fine art website:
GO TO THE NORTHWEST LANDSCAPE ART PAGE
A secret Pigdog Productions special project we can't tell you any more about.
Click on images to see larger versions.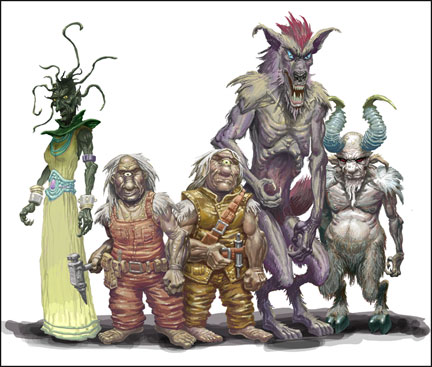 THE ANUBIS TAPESTRY!


Pigdog Productions, in partnership with Komikwerks, has published a new illustrated novel called "The Anubis Tapestry", written and illustrated by Bruce Zick. It's on the shelves of most bookstores, or it can be ordered online.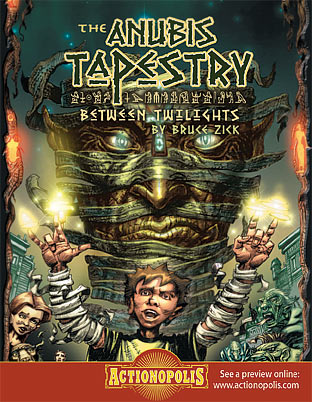 Intrigued? The story deals with a young lad who must become a mummy in order to rescue his father from the ancient Underworld. Along the way, we get involved with Mythxx creatures, a rivalry as old as time, horrific Goth-Beasts, and thirty Monsters guarding the thirty Portals of the domain of the dead, leading us to the Chamber of Anubis.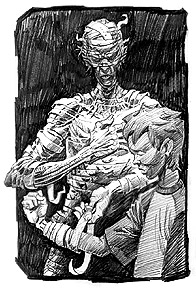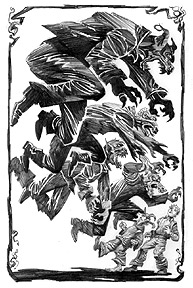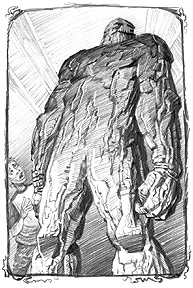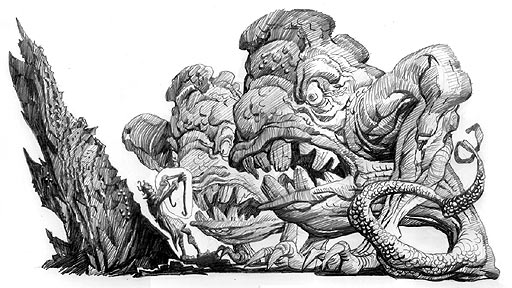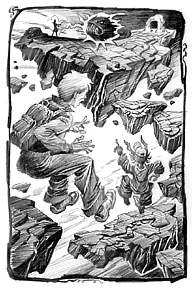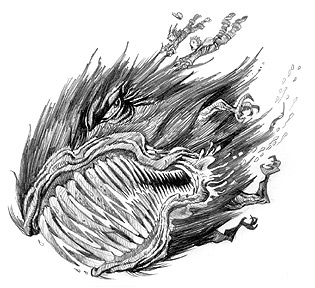 You can go to the Anubis Tapestry website to read about the book and also read a sample chapter. We recommend you also go to ACTIONOPOLIS, the home page for this and the other great books being published in this exciting new line of Action Books. Tell your friends, tell your significant others, even tell your analysts and physical therapists and acupuncturists. Don't let this just be our little secret!

Say hello to the PIGDOG NAVIGATION BAR!! You'll see this at the top of most pages and if you click on the different icons, you'll go right to that page. Pretty amazing, huh? We've had an around the clock team of engineers working with the Computator Engine NO.7, breaking their backs and bending their hearts to bring you this new marvel of the 21st Century. Enjoy. It's just for you.

Click on above icons to navigate
If you'd like to be on a mailing list or just drop us a line and say hello,use the contact link below.
CONTACT US
pigdog@ipns.com
pigdog@cascadeaccess.com
Pigdog Productions offers a wide variety of artwork services to the motion picture film and animation industry as well as the comic book and illustration markets. In addition to providing beautifully rendered character and background scenery, we also offer script writing services for live-action films, animation and comic books, as well as short stories and novels.