RECENTLY-- TINKERBELL AND THE SECRET OF THE WINGS.
This direct to dvd movie takes place in a winter wonderland world, so the challenge was to design a variety of set locations made with snow and ice. This following image of frozen waterfall terraces is currently being used in Disney's advance promotion on the internet, so I thought we'd take a look at how the background was designed.
First--the final image as it appears on the internet.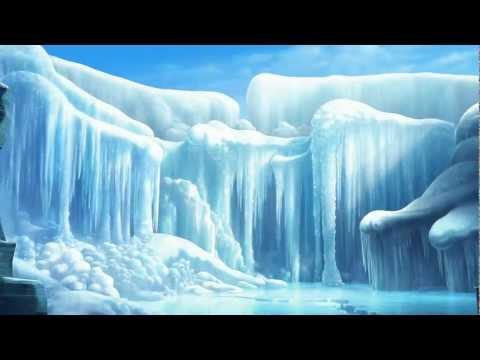 To create this image, we first submitted several rough sketches to establish a general range of possible ideas.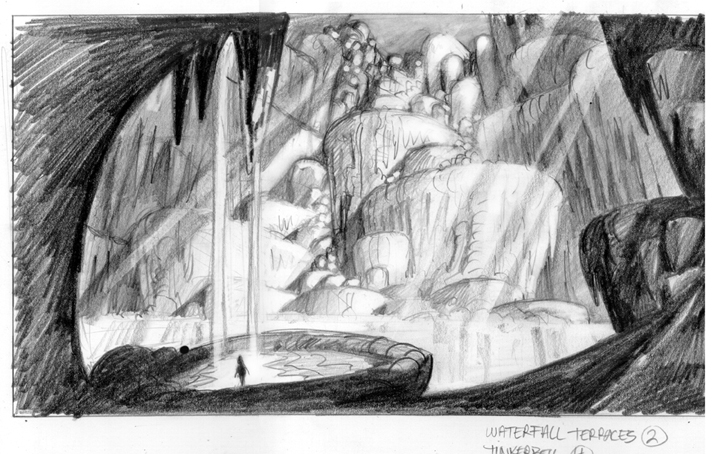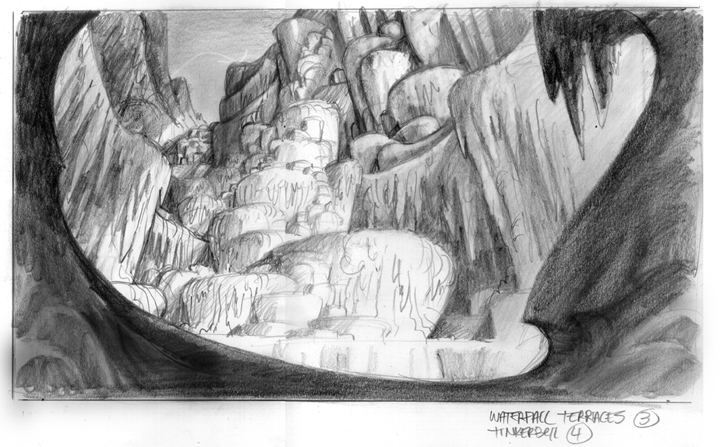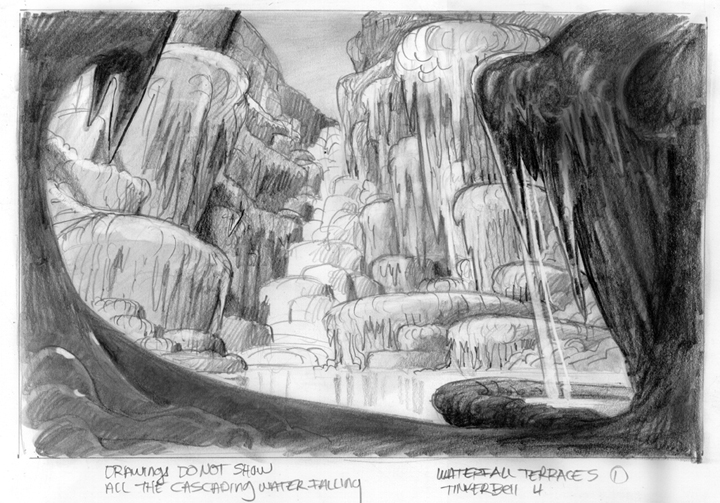 Then once the art director narrowed things down, I submitted two painted ideas.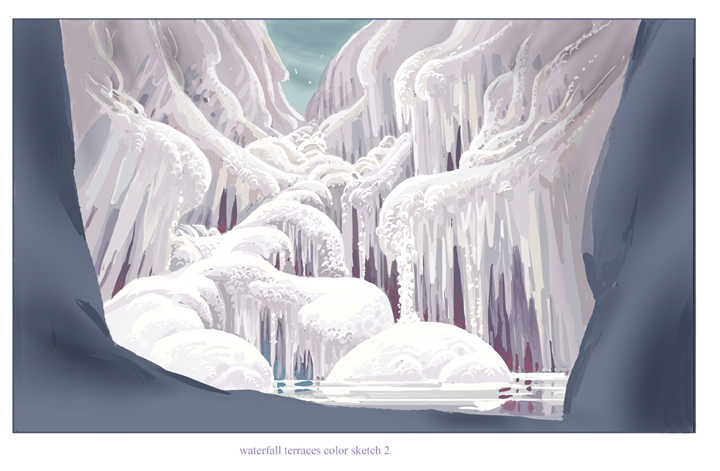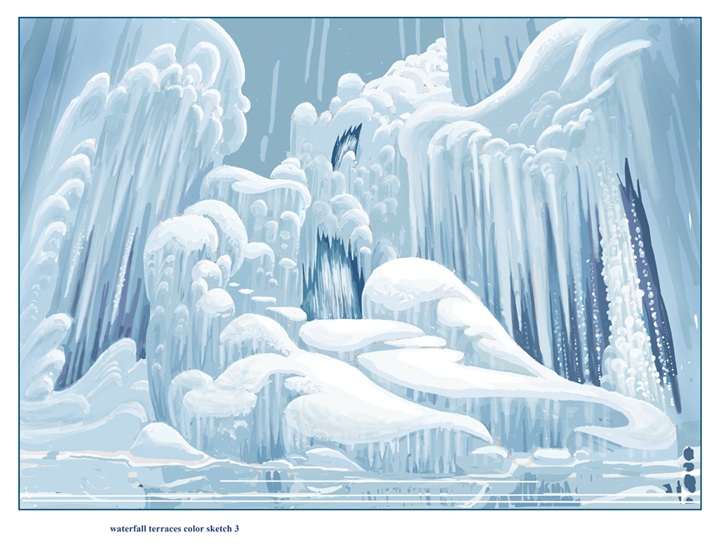 Then after more discussion, I did these final versions and the job was done.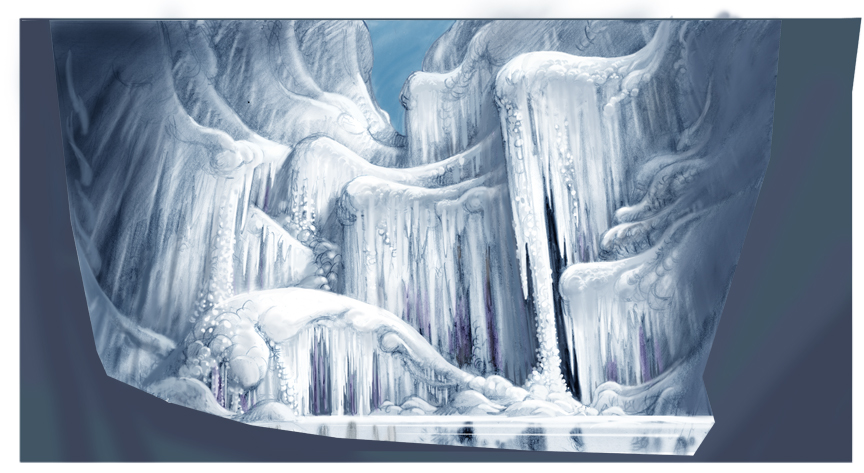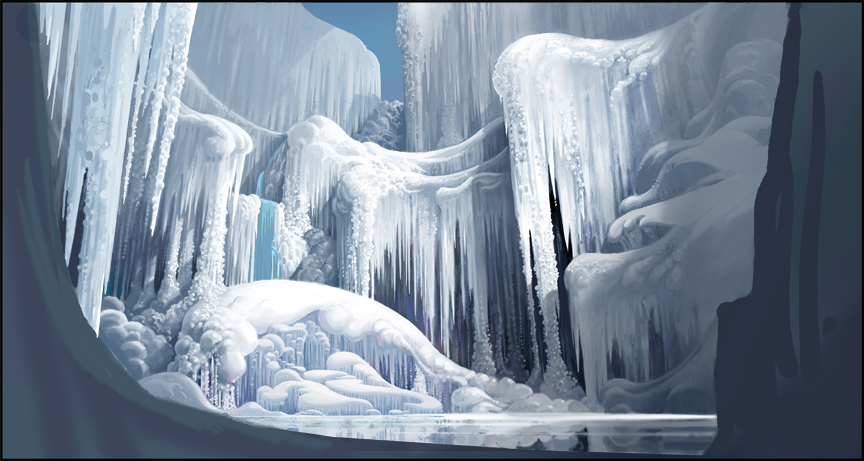 Here is a closeup detail area.