YEARS IN THE MAKING--THE ONE, THE ONLY...THE ATOMIC LEGION!!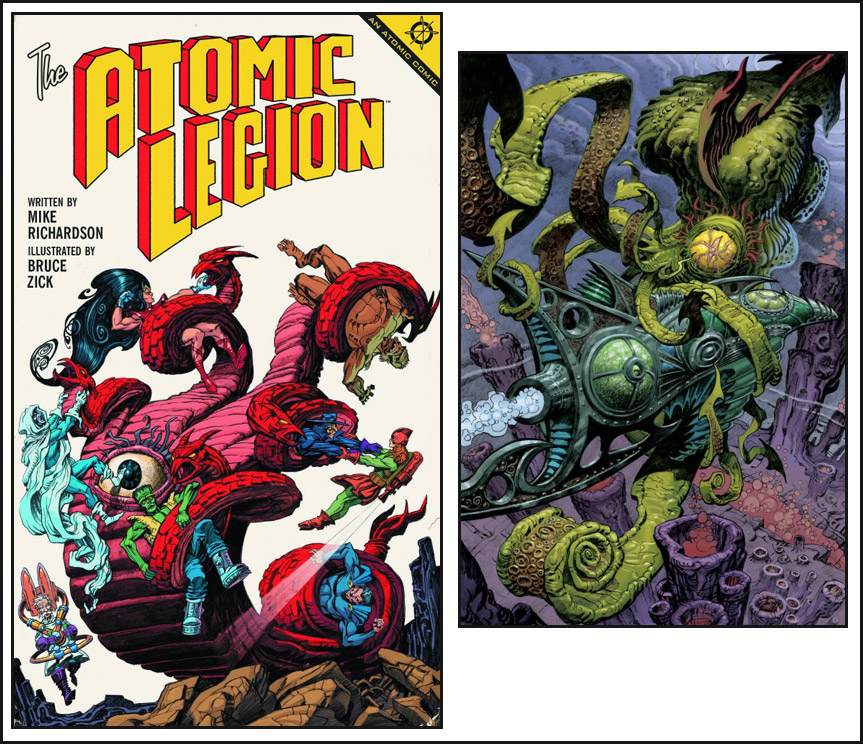 On April 30, the extra large deluxe hard cover graphic novel from Dark Horse Comic will premiere at 250 pages!! It's an all ages family book full of fun, adventure, classic heroes, great villains, and just about all of the pop culture sci-fi and fantasy icons from the 30's, 40's, and 50's that you can shake a stick at. In other words, it's the kind of story they used to create many years ago that you wish they would do again. And now they have!



Here's more art from the book.